Real-time Support With AI/AR From Any Situation, Anywhere
Enable service desk agents and field technicians with the right tools and ability to do remote solve with AR/3D annotations over live video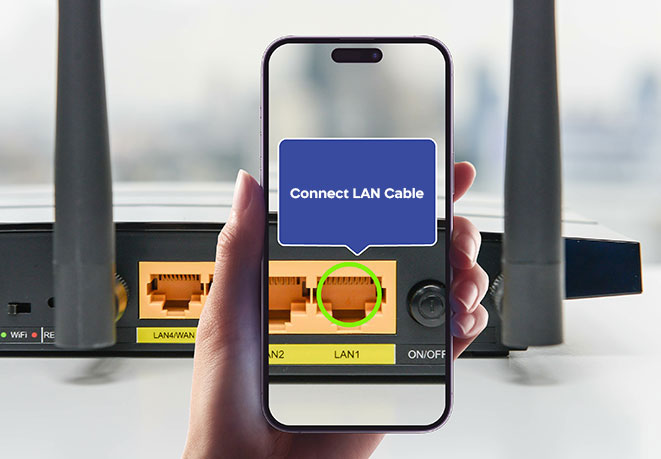 CareAR is an AI/AR remote support platform that fundamentally changes the nature of field work and field service with the power of AI and AR.
Engineers and staff performing on-site work such as field service can receive advice and instructions from remote skilled technicians and experts through workflows digitized with AI and AR.
Increase Remote Resolution Rate
Increase Customer/Employee Satisfaction
Decreased
Resolution Time
Decreased trips
(carbon footprint)
Visual Support With Augmented Reality
No matter where your field workers are, they can remotely provide seamless augmented reality (AR) visual support from anywhere. Customers, representatives, and on-site staff can check the local situation in real time and use AR tools to solve problems as if they were all on-site.
Reduce Travel Costs
Reduce the frequency of unnecessary business trips and reduce  downtime that causes problems for your customers.


Reduces Time-Dependent Problem Solving


Real-time visual information and context dramatically reduce the time it takes to analyze and assess situations.

You can spend time directly on problem solving.



Improved Safety


Contactless safety can be ensured by converting unpredictable field trips into remote visits.

to come.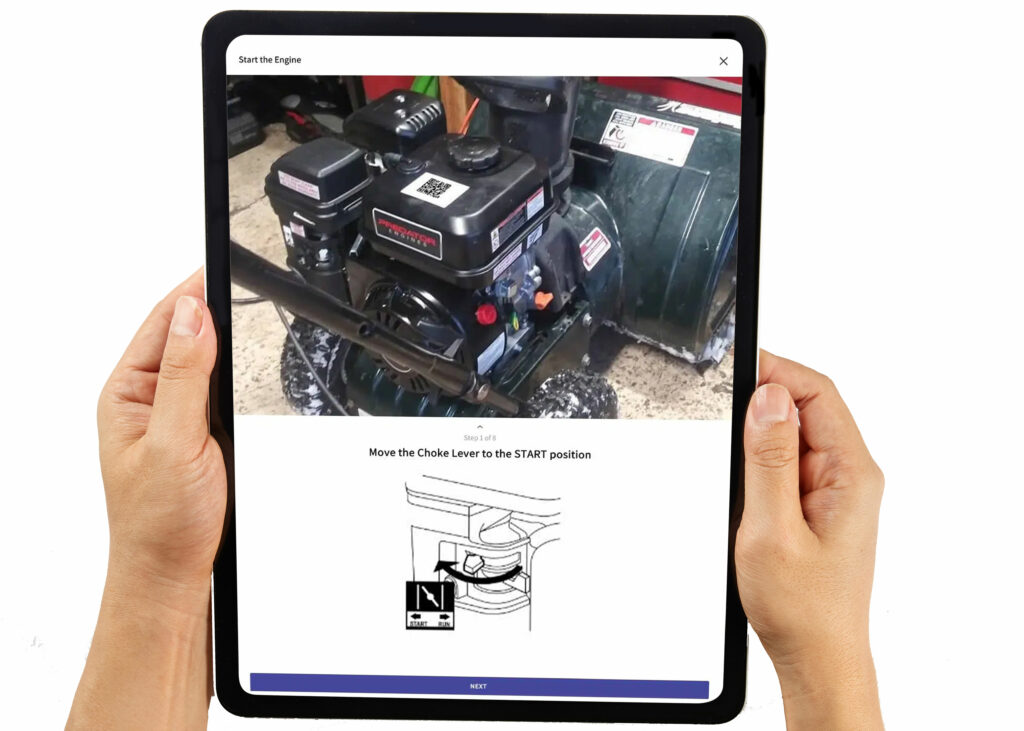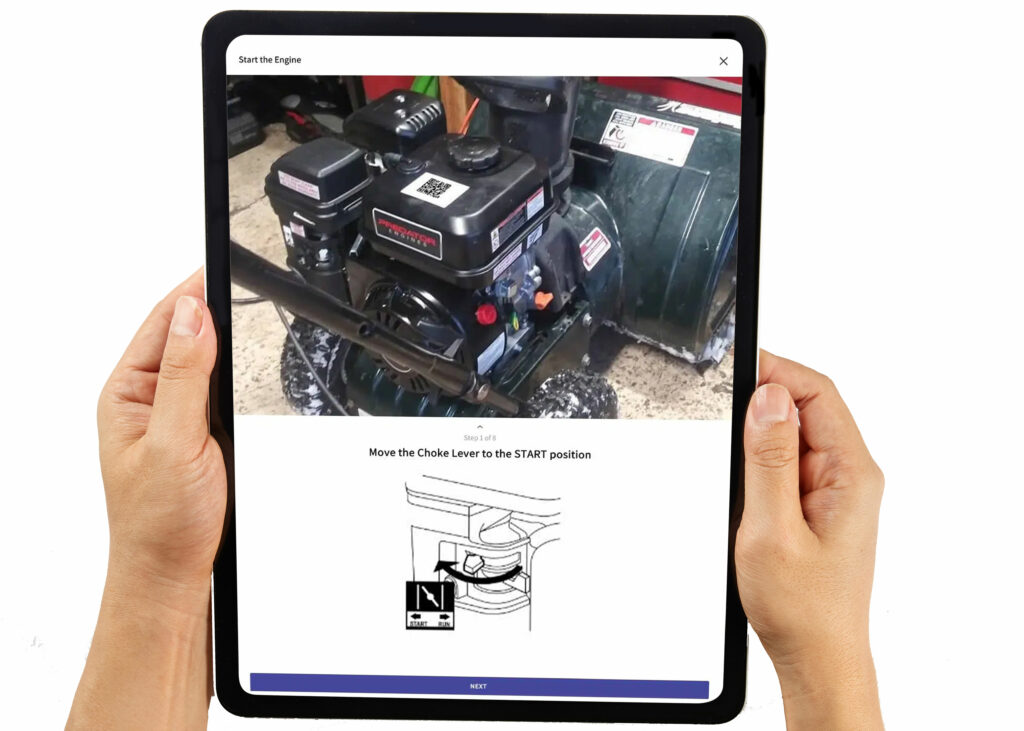 Visual Instructions With Augmented Reality
Interactive instructions and guidance with video data according to the flow up to that point are displayed on the screen, so whether you are a field technician with little skill or experience, or a customer who has just unboxed the product, you can perform the necessary work and tasks. You can do it accurately.
Create Interactive Instructions
Create at-a-glance AR-enabled instructions. Since you can create a guide that follows the necessary instructions in order, you can prevent mistakes such as skipping steps.


Rapid Knowledge transfer/inheritance
A self-guided video guide facilitates knowledge transfer from experienced technicians to less experienced technicians, as well as access to information by new users.


Expansion of Knowledge Engagement
AI-powered computer vision allows you to access and act on the collective wisdom of multiple users.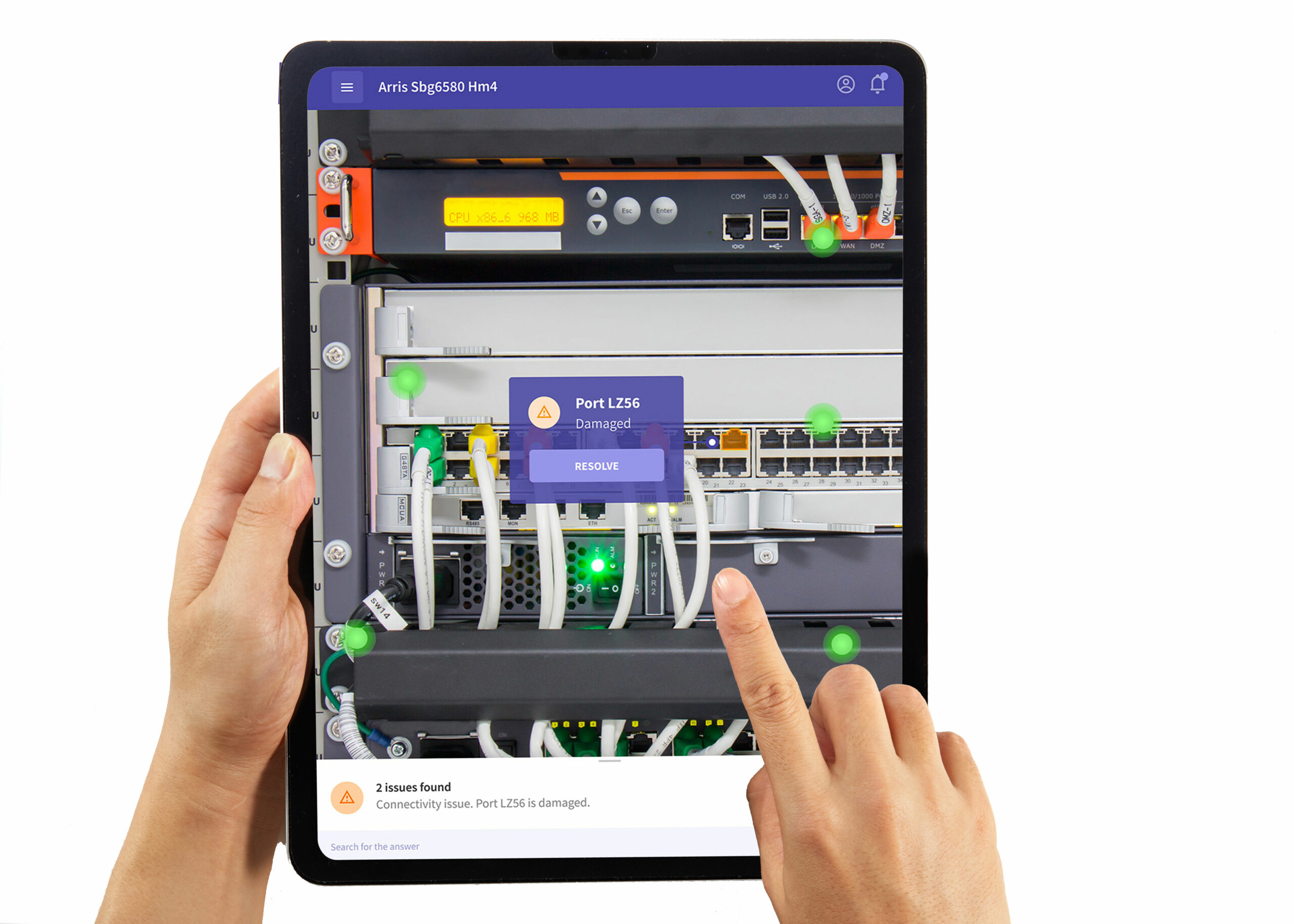 Visual Insight With Augmented Reality
Rich contextual (historical) data about the device being repaired, including product details and service history, helps field technicians and field service personnel make better decisions and navigate faster problem resolution. 
Associating Contextual Information


Capturing and correlating diagnostic information from other sources helps identify and resolve the true root cause of the problem.
Get Status in Real Time


View service history and other necessary information in real time from the connected device being repaired.

High Predictive Reliability




By combining historical and current information data about the device being repaired, problems can be found before they occur.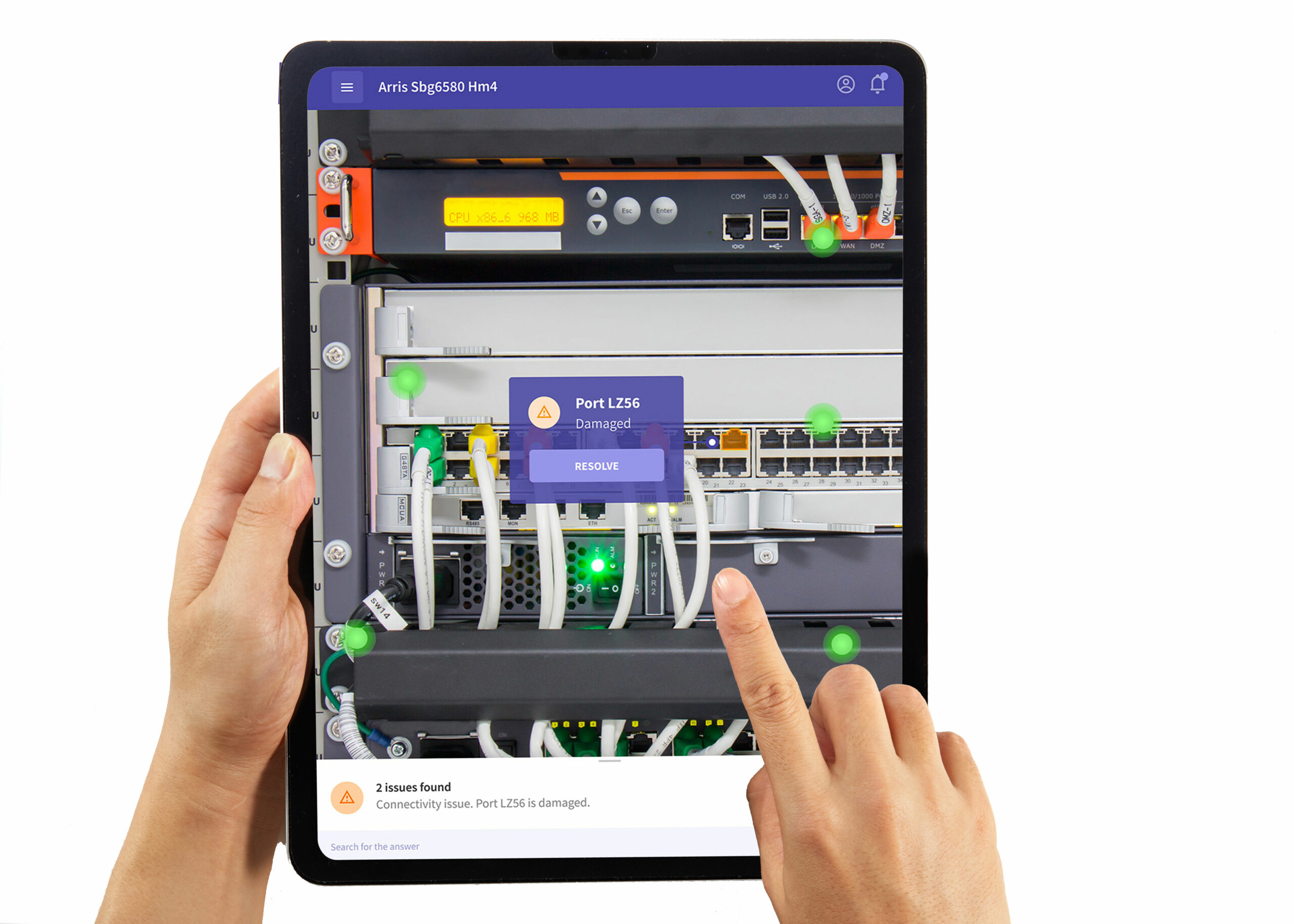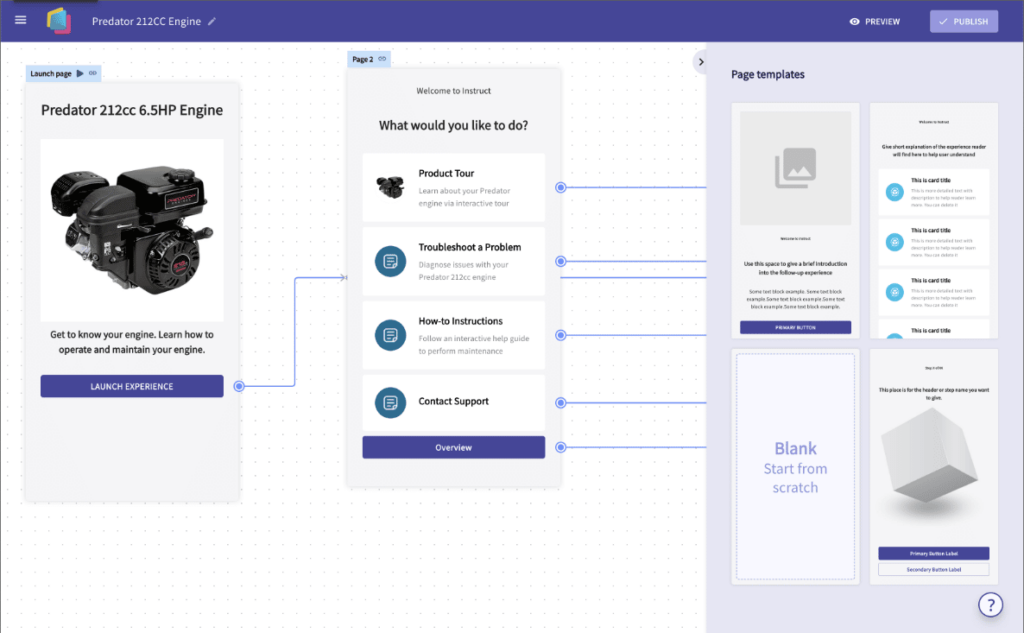 CareAR®︎ Experience Builder
Build Workflow Scenarios With No-Code
Create visual instructions with no-code, easy drag-and-drop.

Visual drag-and-drop builder

Create Contextual 3D Content
Create Self-solve Instructions
Instant updates

Case Study:
Reduced Data Center Downtime
Remote support enabled by the introduction of CareAR reduced Xerox data center downtime, reduced CO2 emissions, and improved efficiency.

Xerox's data center in Halifax, UK, was deploying a new hyperconverged infrastructure (HCI) and reducing racks. When a server malfunction occurred, it was very difficult for Xerox's data center operations team based in London to understand the situation on the ground. In addition, since we were trying to solve problems by phone or email, once downtime occurred, it would affect the quality of the service we were providing, and it would be a negative in terms of profits.
London operations team deploying CareAR. In the event of downtime, engineers will be dispatched to a data center in Halifax, about three hours drive north of London, and will use CareAR Assist's real-time video guidance feature to communicate via Google Glass and iPad.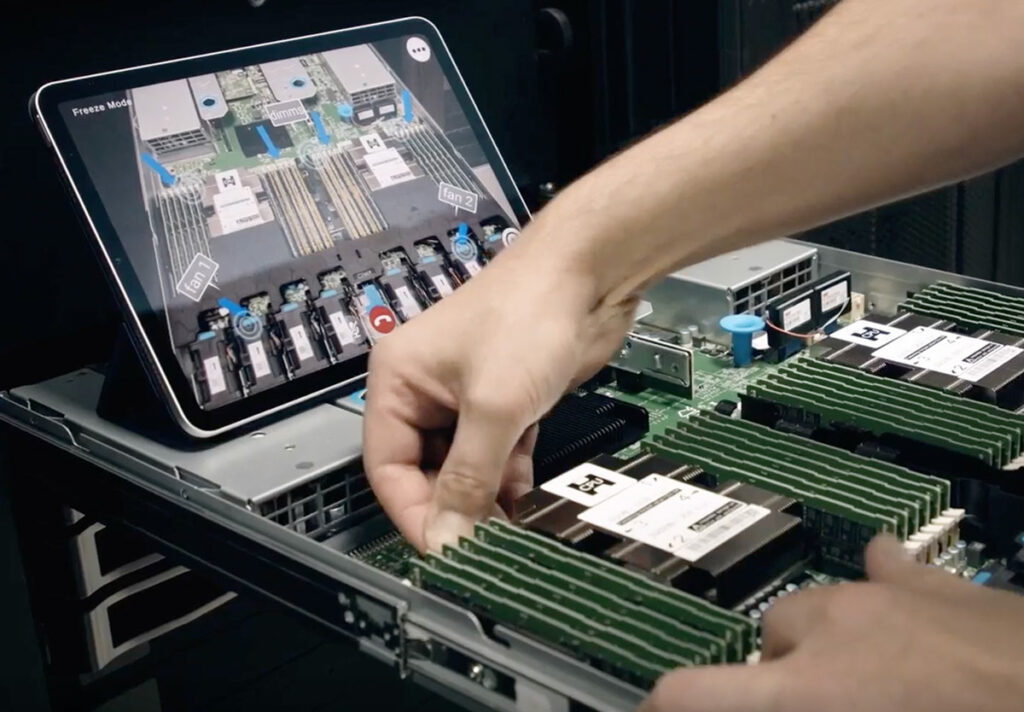 Field engineers first use wearables to 'show' the front and back of problematic server racks to a team of experts in London. After confirming the lamps that indicate fan failure, the London team draws 'arrows' and 'text annotations' that indicate which fan has failed on the real-time video.
They then order replacement parts and provide visual instructions on how to remove the failed part and install the new part. After explaining to the engineer what parts needed to be removed, we shipped the parts to the site, replaced them, and successfully restarted the server.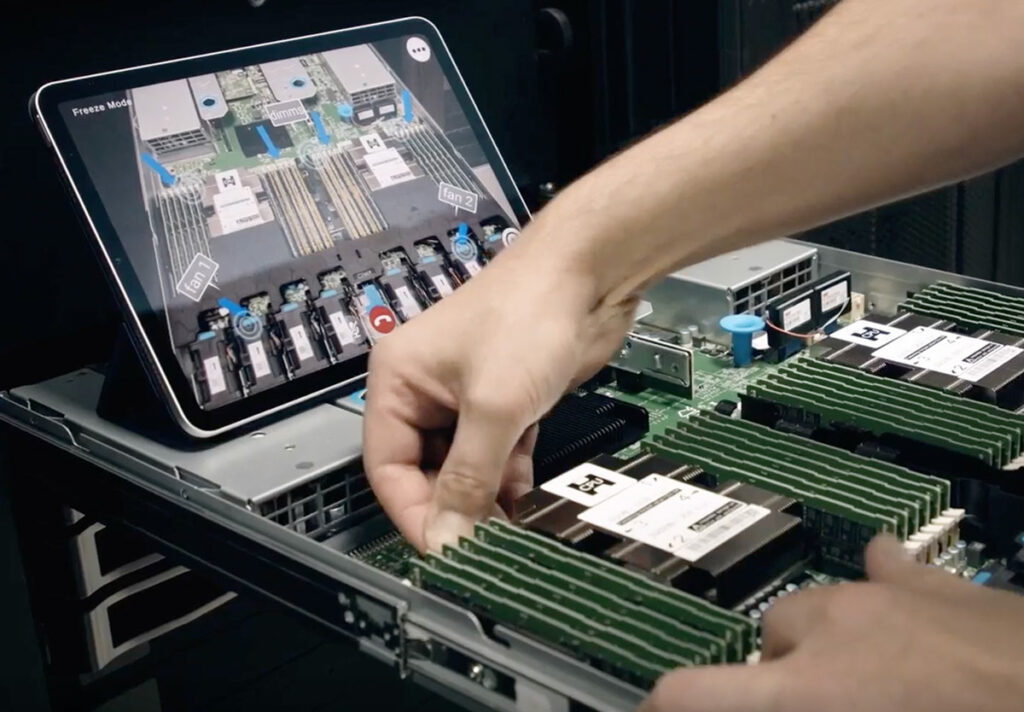 CareAR Assist significantly reduced recovery time
Visual communication allowed the London side to see the status of the problem. Since the situation can be analyzed and evaluated on the spot even remotely, it is now easier to identify where the problem lies. As the saying goes, "a picture is worth more than a thousand words", turning images into real-time video streams and adding arrows, signs and text annotations makes it obvious what to do and how to do it. Visual-based communication has made remote problem resolution easier and more practical, saving time and money. In addition, by reducing the frequency of business trips, we are able to reduce CO2 emissions, leading to the achievement of our sustainability goals.